Skip to Content
Residential Remodeling & Construction
Residential Remodeling & Construction
EDT Construction, LLC  performs expert residential remodeling and construction for homes. Maintaining and enhancing your house with repairs and upgrades to the structure's interior and exterior adds to your family's comfort and satisfaction with the living space.
Keeping your home updated with current design features and quality also helps to boost its value, for yourself or should you want to sell it in the future. We're committed to providing every project top-notch materials and high-quality workmanship that meets the timeline and exceeds your expectations.
Types of Construction Projects for Your Houston Home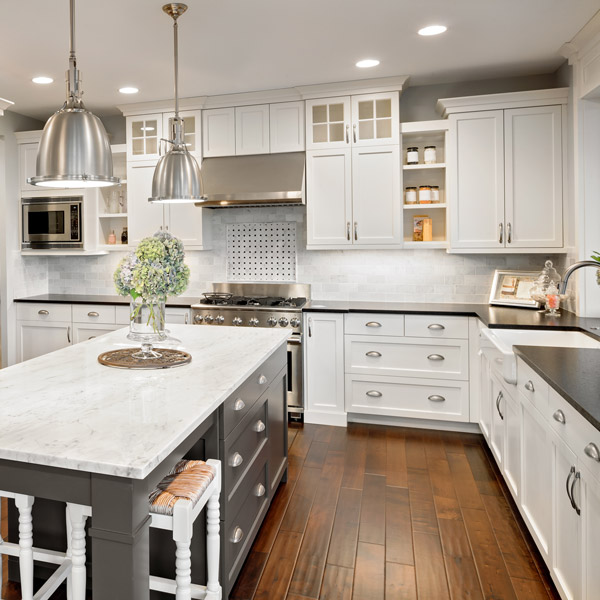 Homeowners in Houston, TX can count on EDT Construction Services for projects all around their house, including the following:
Bathroom Remodeling – Two vital priorities to meet during a bathroom remodel are maintaining its function and the requested design. From beautiful woodwork to low-flow toilets to intricate tile flooring, we can recreate your bathroom space with simple aesthetic updates or a complete overhaul.
Kitchen Remodeling – The kitchen is the heart of your home, so remodeling it to your dream kitchen with custom designs and expert craftsmanship is a point of pride in our company. Installing an island, tearing down a wall for an open kitchen, and updating your appliances to brand-new stainless-steel pieces are a few things we can do for you.
Room Additions – Whether you need to expand your property for family members moving in, or you decide to put a sunroom on your house, our room additions blend into the existing structure for a seamless fit and give you the extra space you need.
Renovations – Updating the space in your home from outdated and antiquated to modern and up-to-code improves the look and usability of rooms in your home. That means better safety, functionality, and visual appeal.
Exterior Improvements – Even the outside of your home needs care from a skilled contractor for issues from weathering, structural, or aesthetic damage. We provide a variety of exterior services for your home's masonry, doors and windows, and siding, to name a few.
Free Estimates on Residential Projects in Houston, TX
The highly-skilled and experienced team at EDT Construction Services puts our 25 years of success in the construction business into every project. Give us a call today to discuss your home remodeling and construction needs in the Houston area, and we'll give you a free estimate.
Residential & Commercial Construction